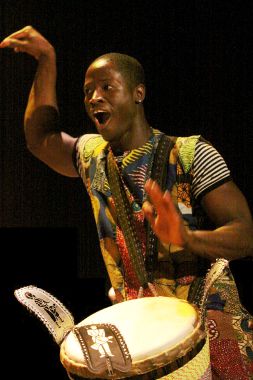 Born in Conakry, but originally from Kankan, in the Republic of Guinea, Babara learns djembe when he is 11 years old. From then on, he spends his time for his passion, music. His hard work leads him to municipal ballets, where he will be noticed by Ibrahima « Boca » Camara. Babara is then hired in the Percussions de Guinée Juniors (Boca Juniors). His energy leads him after this to the Djoliba ballet.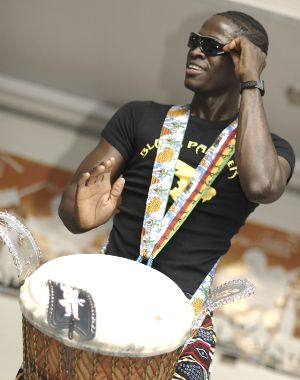 He arrives in Europe with a tour of the National Ballet in 1999. Contacted by Seny Touré to work in Belgium, he decides to stay.
Babara, whom Mamady Keita sees as a son, becomes one of the strengths of Mamady's group Sewa Kan. He also creates his onwn bands, Foli Kan and Bolo Kan. Today he passes over his technique according to a pedagogy of his own and creates his own school. His enthousiasm and power make you cross all your limits, to follow his on the path of his endless creativity.